Tag Results
Maja Hoffman Custom Mercedes Benz
July 23rd, 2013
Downtown Drive-In At Carriageworks with Audi as Major Sponsor
October 28th, 2012
The team behind the much-anticipated event Downtown Drive-In, driven by Audi, has announced Carriageworks in Sydney's Eveleigh, just three kilometres from the Sydney CBD, as the location for its three-night season, which will run from 29 November to 1 December 2012.
A seldom-used section of the 120-year-old heritage listed building will form the perfect backdrop for the simultaneously announced 'Back Roads USA' season of films. Tickets will go on sale today, Wednesday, 31 October and can be purchased at www.downtowndrive.in
The program is as follows:
New release (Thurs, 29 Nov): On The Road
Sentimental Favourite (Fri, 30 Nov): Planes, Trains and Automobiles
Lost classic (Sat, 1 Dec): Vanishing Point
Downtown Drive-In will also feature a custom menu with individual items designed by The Dip, Sydney's favourite American-style diner, playfully paying tribute to the films and shared Americana settings and atmosphere.
The lost world of the drive-in theatre will be reinvented with genuine enthusiasts in mind, with the aim of opening up interesting corners of film in an interesting corner of Sydney. Downtown Drive-In will feature cinema-quality digital projection in an under-cover industrial venue suitable for all conditions.
Major sponsor Audi, a strong supporter of film festivals in Australia, will supply a range of luxury cars for the ultimate drive-in experience. The cars will also feature razor-sharp sound from audio partner Bang & Olufsen.
Entry into Downtown Drive-In will cost $50 for vehicles of up to four people. 'Walk-in' deckchair seating is also available near the screen, at $25 per person.
Downtown Drive-In is a project from a local Sydney team experienced in bringing challenging creative concepts to life. The team's ambition is to re-imagine a lost film experience with a confident, contemporary twist.
For more information on the film schedule, drive-in experience and participating partners, visit www.downtowndrive.in
I'll see you down there in my convertible, roof down with my friends watching one of the movies! I can't wait!
Adrian Erdedi
Brooke Fraser's SUPERB New Video Clip For "Betty"
December 22nd, 2010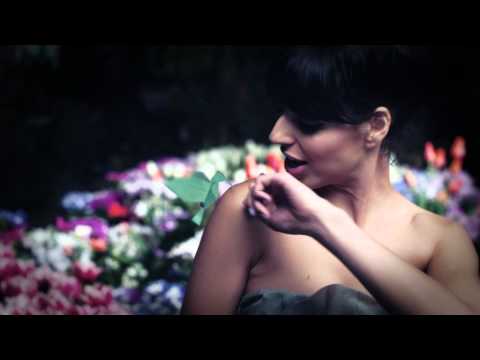 If you read my site often, you'd know I'm a big fan of Brooke Fraser. But the new video clip "Betty" has got me in love with her even more.
It's perfectly styled, it's perfectly set, perfectly filmed. Brooke is funny, sarcastic and acting the way we would if we were singing to our favourite songs in the car, thinking we were the star. She is fabulous, I can't say much more.
Check out the review on her current album Flags HERE.
Music Review: Brooke Fraser – Flags – "This is what making music from soul, heart and experience is all about"
October 29th, 2010
Review by Adrian Erdedi and images by Nirrimi Hakanson
Today my family and I will be laying my Grandfather to rest. A tough time for all of us and a time that not much can make better. But to me, a death is a time of rejoicing someone's life; celebrating their achievements and the love they have brought to your lives.
A strange way to open a music review I know, but the one album I have been listening to non-stop for the past week is by one of my top 5 favorite artists of all time – Brooke Fraser. Brooke has just released her third highly anticipated album called Flags.
Flags makes me happy.
It's an album of positivity, good feeling, rejoice and survival. I'm smiling. All the tracks on Flags are sung by Brooke, but don't come from Brooke. She has written them, from the stories of others. From their experiences, their love, their loss.  They still come from her heart. Simply sensational.
New Zealand born Brooke is a gorgeous tall, dark haired girl. From a religious family, her music is deep and touching. In 2003 What To Do With Daylight was her first album – great songs that you can sing to over and over again, in a way that Brooke Fraser makes her own. Her second album came in 2005, Albertine. This one of the most inspiring creations I've ever heard in my life. Brooke tells the story of her travels to Rwanda, the people she meets, the people who touched her life and the sadness and trauma that these people go through everyday – one of these people being Albertine. If there is ever an album I highly recommend you listen to, it will be Albertine. You are guaranteed to be emotional.
Starting off the album is the wonderful cloud clearing and joyous track, Something In The Water, which has just been used to promote channel 7's Home & Away. You'll start bopping away to the catchy melody; I guarantee you'll have this track on repeat. "There's something in the water that makes me love you like I do" is the main line in the chorus; I would assume it's about her marriage to her husband between albums.
The next song on the album, which I absolutely love, is Betty. A song about an unapproachable, but cool girl, who hides her Canadian-shaped birthmark. Yes, a metaphor for all the other things she is afraid to show people – herself. Again, another song, which is lively, and oozes with Brooke Fraser's style – a pop-alternative approach with big band style.
A Brooke Fraser album wouldn't be a Brooke Fraser album unless there was a beautiful ballad, which she is so magical at. For Who Are We Fooling she is completely flawless. This is a powerful duet with the awesome Matt Hales from Aqualung. Absolutely heart stopping.
Ice On Her Lashes – a track about the cycle of grief. A cycle for the first time in my life have experienced.
"There's that moment when you get a phone call and find out that something life-shattering has happened and you look around and wonder how other people are still going about their daily lives, sitting in traffic or buying milk, when yours has just been changed forever," Brooke says.
"The song is about how most of us will at some point be somewhere in that cycle. Life goes on and the pain doesn't go away, but it becomes livable."
I understand exactly what she is singing – I'm glad what I feel is normal. It's human.
From a deeply emotive track, to Coachella. Bright, uplifting and a song, which you feel the smile, happiness and glee sung straight from Brooke's mouth. The feeling this song gives you is so pleasing. You feel like just being around your best mates, having a BBQ or lunch at the beach, just appreciating life and what you have. The song reminds me of Sandi Thom's song, I Wish I Was A Punk Rocker.

"Jack Jack Kerouac, Jack Jack Kerouac" Brooke sings in a real slap-stick folk style. But who is Jack Kerouac? Jack Kerouac is a French-Canadian novelist, poet and artist. The song is called… You guessed it! Jack Kerouac. If this song were a car, it would be an old daggy rusted blue early 80's Cadillac convertible, with 4 best friends on a roadtrip through the desert in the US somewhere…
Sailboats and Crows & Locusts are two more stunning ballads, with strong emotionally resonant vocals and stunning instrumental. Just two more examples to prove that Brooke is a pure genius.
Crows & Locusts, a story of a farming family helplessly witnessing the decimation of their crops through various forms of pestilence, told through the eyes of the young daughter.
To finish off this album of survival, healing, loving and renewal, Flags kindly polishes the Brooke Fraser experience. A few moments to reflect and appreciate. Not just everything you have, but appreciate the phenomenal and consistently divine voice of a true musician. This is what making music from soul, heart and experience is all about.
I give this album a 9.5 out of 10. Amazing.
Brooke Fraser's music has an ability to clear and cleanse. I'm not a spiritual or religious person, but the power of music is extraordinary.
If you have never heard her, please just have a quick listen to her – www.BrookeFraser.com
I write this review in loving memory of my Grandfather.
Adrian Erdedi
Pure Exhileration And Joy To Drive – BMW Z4 Roadster
June 30th, 2010
My heart skipped a beat.
Opening the razor sharp door of the BMW Z4 SDRIVE30l was intense. A feeling of elation was bubbling inside me and I was eager to get this 4.2m long Roadster on the road.
I've never been a fan of the Z4 Roadsters. Till now. The love for them began with first look of the current model. Refined. Charismatic. Stunning.
Preparing my luxuriously appointed and stunningly styled beige leather electric contoured seat got me into a comfortable driving position. But what really got me excited about this car is the long front end over the car. You almost have to squint your eyes to see the end of the bonnet. I love it. A true roadster has a cabin that sits towards the back of the car, with a short rear end. The excitement is overwhelming now. I dropped the electric hard-top roof, which folds up in 20 seconds and conceals itself into the top of the miniature boot. The car has very distinct features, with resemblance to that of the 6 Series. The refined styling has completely excited a new type of buyer. Me.
That's it. I'm ready to go. Pushing the start button released the beast up front – 258 beasts to be exact with a smooth and focused start-up of 6 cylinder, 3.0-litre engine. It was with acceleration that brought on the beastly grunt. With the roof down, and being so close to the exhaust, the sound was thunderous. The anger and fury that was firing through the twin exhausts was… Sexual.
With solidity, up pops the iDrive LCD screen with complete composure on the top of dashboard and all the pretty lights, screens and knobs light up. I'm in technology and performance vehicle heaven. The driver and passenger area is spacious, with room to spread, yet also have the feeling of a tight and punchy roadster.
The dashboard is so pleasing to look at, the colour combination is beautiful, everything about the interior makes me feel at home. I drove the automatic, which the gear shifter is both beautiful and easy to use, although complicated looking. The electromechanical park brake and iDrive knob sit within easy reach of my seating position.
Out of the showroom onto a main, open and traffic free road (I test drove at a dealership out of Sydney for this exact reason). Adding a little bit of pressure to the accelerator makes the thousands of little explosions under the hood sound effortless. Speeding from 40km/hr to a 90 zone was such a thrill… Although it only lasted a couple of seconds because it got there so quickly. Then from 90 to 110. Going 110 (or maybe a little more!) with the roof down was so liberating. Without the weight of an extra two seats behind, the lag of a huge boot, and sitting back far from the front, I can understand why the demand for this model has been so great. I could compare it to driving a Donzi – in both driving position, sound, weight distribution and exhilaration.
This car has all the features I want – Bi-Xenon lights, heated seats, Bluetooth technology, Park Distance Control, dual climate controlled aircon and so on. Safety is also second to none – front and side airbags, traction control, electronic stability control, cruise control with brake function, run flat tyres and genius bits and pieces.
Glued to the road, the rear-wheel drive is a weapon. It remains firmly glued to the road, no matter what speed you are going or hard hard I was tackling the corners. It's quick, it's responsive, it's a dream to drive. I haven't yet found a fault with the car. It's sharp, clean and distinctive. You are the Master in this case, and the Z4 is begging to be dominated and treated like meat – it can handle it.
Likes: Styling, power, drive, traction, rear-wheel drive, weight distribution, the seats are beautiful, the interior layout and design, the sound of the engine, the seating position, the long bonnet, the short boot, the 6 Series similarities, the razor like doors and pretty much everything about it.
Dislikes: Tiny boot when the roof is down – but that's expected… Ummm… I can't think of anything else?
Would I buy it? Hell yes! BUT to suit my lifestyle, I would much prefer a 4 seater convertible. I also think it's well priced, so for the SDRIVE30i Automatic that I drove, it was $102,000. I would suggest looking at a demonstrator, they have lots of little extras and you can easily save around $10,000.
Final say: I love this car. Love love love it. It treated me well, it kept me feeling safe, happy and had my heart beating non-stop. It had heads turning and it had everything I'd want in a lower priced roadster.
Sydney Slickers Sleek Rides… Part 2
April 9th, 2010
The distinct and professional Jason lets his hair down in his black BMW 120i Convertible on Macleay Street in Potts Point.
Name: Jason Snaddon
Job: Property Investment
Car: BMW 120i Auto Convertible
What is the best thing about your BMW 120i Convertible? Its stylish good looks.
Why did you choose the BMW 120i Convertible? I chose the BMW because I wanted a brand new small 4 seat convertable and the BMW was in my opinion the most stylish and well equiped looking one currently available.