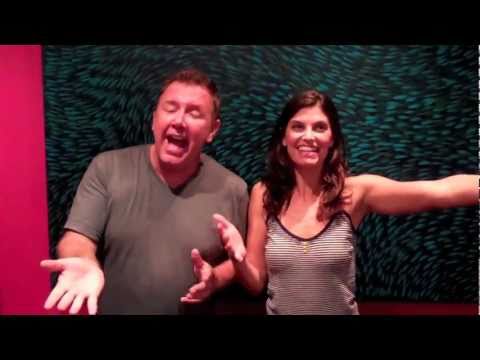 On the 25th of April, it was my little sister Simone's birthday.
I spent a couple of months getting footage together of people she knows and loves wishing her a happy 24th birthday. I gave Simone the video, and she absolutely loved it – she was beside herself.
She is a smart little Down Syndrome girl, she's very clever, she's fun and most of all, she is lovable. She loves celebrities, she loves television, she loves movies and most of all loves music. So I made sure I asked the people who will make her smile.
I never planned to make this video public, but I thought it would be a great way to raise awareness about Down Syndrome and urge that everybody does their bit to help these beautiful people feel part of the community. If you want to donate money to the Down Syndrome Association in your state, that too would help tremendously – aiding the people who aren't as lucky as my sister having a loving home and family around her all the time.
A massive thankyou to:
Carmelo Pizzino
Simone, we all love you very much and we all hope you had a wonderful birthday!
Love Adrian xox