Posts Tagged 'peter everett'
Tuesday, March 26th, 2013
I had the absolute honor of being selected as a fashion judge for 32nd Australian Wool Fashion Awards in Armidale, NSW.
A role which needed to be taken seriously, I was one of five talented professionals, Bonnie Lythgoe (So You Think You Can Dance), Peter Everett (TV Presenter), Faye De Lanty (Fashion Writer) and Jo Nathan (Designer at Woolli Woolli) who had to critique 90 garments from many categories submitted by designers all over Australia and New Zealand.
With many categories including evening wear, race wear, bridal, recycled wool and the very fun Alice In Wonderland theme, things were very competitive and the designers had to make sure there was a minimum of 60% Merino wool used in their designs.
Choosing the 'best of' in each category was quite a task, it's so hard to not make every designer a winner when the build and design quality was so great.
We all had so much fun and worked so collaboratively to make sure the best of each category was selected because this is the future of our young (and some old!) designers who deserve every opportunity to win scholarships or grants at the countries leading fashion colleges.
The Australia Wool Fashion Awards strives to find and award the best designers. It also creates an incredible platform for these designers to enter and submit their work.
On the big night of nights, the finalists we had selected were sent down the runway in the gardens of the Historic Saumarez Homestead in Armidale where a colourful array of outfits were paraded. The very professional, funny and gorgeous Deborah Hutton hosted the night, keeping everyone entertained.
Laura Davis from All Saints Anglican School Merrimac on Queensland's Gold Coast took out first prize in the School section before taking out the three-year, half-fee degree Scholarship to study at North Sydney's Raffles College of Design.
Laurel Judd from Napier, New Zealand won both the Racewear and Knitwear sections as well as the Supreme Award, winning a gold and diamond pendant and earrings worth $10,000 donated by Margot Edwina Rees Antiques, Tenterfield.
Workwear winner was QUT student Shea Cameron of Biggera Waters, Queensland while Larissa Murdock from Werribee in Victoria took out the recycled wool category with an outfit made from knitted jumpers sourced from Op Shops. Long time entrant Judy Bond from Buronga, NSW crocheted her way to two second prizes and a first in wearable art.
Jane Frazer from Deniliquin won the evening wear category with a stunning cream and gunmetal pleated gown made from Wool Charné fabric. Libby Spring and Celia Fraser from Fullarton South Australia won the bridal wear with a gown trimmed with Nanna's lace curtains.
Whitehouse Institute of Design Drawing Scholarships went to Jessica McClatchy from PLC Pymble, NSW and Bianca Scott and Sarah Scott from All Saints Anglican School, Queensland.
Academy of Design Scholarships went to Armidale students Nichola Eliott from New England Girls' School, Miriam Lott and Edith Rose from Armidale High School.
THE 2013 AUSTRALIAN WOOL FASHION AWARDS
Section One – Secondary School Award – Alice in Wonderland
Highly Commended: Danielle Rawle, All Saints Anglican School, Merrimac QLD
Highly Commended: Evie Weir, Duval High School Armidale
2nd Prize: Miriam Lott, Armidale High School
1st Prize: Laura Davis, All Saints Anglican School, Merrimac QLD
Section Two – Young Designer Award
2nd Prize: Tara Barker, Academy of Design, Robina QLD
1st Prize: Nichola Eliott, New England Girls' School, Armidale
Section Three – Knitwear
Highly Commended: Janice Ward, Young NSW
Highly Commended: Stephanie McGuigan, South Hurstville, Raffles College of Design, North Sydney
2nd Prize: Judy Bond, Buronga NSW
1st Prize: Laurel Judd, Napier New Zealand
Section Four – Workwear
2nd Prize: Taree Birse, Academy of Design, Robina QLD
1st Prize: Shea Cameron, Biggera Waters QLD, QUT
Section Five – Racewear
Highy Commended: Rycki Symons, Robina Academy of Design, QLD
2nd Prize: Sam Stolhand, Young NSW
1st Prize: Laurel Judd, Napier New Zealand
Section Seven – Recycled
2nd Prize: Lucy Virgona, Strathfield, UTS
1st Prize: Larissa Murdock, Werribee VIC
Section Eight- Wearable Art
2nd Prize: Julie Thornton, North Rockhampton QLD
1st Prize: Judy Bond Buronga NSW
Section Nine – Evening Wear
Highly Commended: Taree Birse, Southport QLD, Academy of Design
Highly Commended: Azulant Akora, East Victoria Park WA, Edith Cowan University
2nd Prize: Judy Bond, Buronga NSW
1st Prize: Jane Frazer, Deniliquin NSW
Section Ten – Bridal Wear
2nd Prize: Rycki Symons, Robina QLD, Academy of Design
1st Prize: Celia Fraser & Libby Spring, Fullarton SA TAFE
SPECIAL AWARDS
Whitehouse Institute of Design Drawing Scholarship
Jessica McClatchy, PLC Pymble
Whitehouse Institute of Design Drawing Scholarship
Bianca Scott All Saints Anglican School Merrimac QLD
Whitehouse Institute of Design Drawing Scholarship –
Sarah Scott – All Saints Anglican School Merrimac QLD
Academy of Design Scholarships
Nichola Elliot – New England Girls' School, Armidale
Miriam Lott – Armidale High School
Edith Rose – Armidale High School
Raffles College of Design Half fee 3 year Degree Scholarship
Laura Davis – All Saints Anglican School, Merrimac QLD
SUPREME AWARD
Laurel Judd – Napier New Zealand
It's incredible how emotional I was on the night. Watching these amazingly gorgeous girls and boys develop and give life to each of the garments they paraded. They kindly donated their time, also with the organiser Liz Foster – who has been running the awards from day 1! Amazing efforts!
The amount of work and time that goes into every one of these garments is truly outstanding.
This gorgeous red dress was a clear favourite the moment it appeared on stage.
Detail, detail, detail. Like nothing I've ever seen! Impressive!
All the fun after the show – such an amazing evening!
Post awards fun outside. Here we are getting interviewed by Kate Lillian Muir of Australian Wool Innovation.
The impressive Saumarez Homestead, Peter Everett, Bonnie Lythgoe, myself and Bonnie laughing away.
Here are the judges, such a privilege to announce the winners with Deborah Hutton.
Tuesday, December 11th, 2012
Article by Patrick Williams of the Sunshine Coast Daily
New images of burns survivor Matt Golinski surfing the waves off Alexandra Headland are a testament to how far his recovery has come, his supporters say.
Photos snapped by the Peter Hughes Burn Foundation during its workshop for burns survivors on the Sunshine Coast last weekend made it on to the group's Facebook later in the week.
The aim of the retreat was to bring burns survivors together in an environment conducive to them discussing physical, emotional, social and human interaction issues surrounding their condition.
It was geared towards alleviating and eradicating the social isolation and delivering positive and lasting change to enable them to lead a better life.
Images of Matt catching waves with other friends and burns survivors were shared hundreds of times over social media, accompanied with messages praising them all for their inspirational efforts.
Many marvelled at just how well Matt's recovery had progressed.
It's been nearly a year since the fire that claimed the lives of wife Rachael and three children Starlia, Willow and Sage.
The fire destroyed the family's Tewantin home on Boxing Day and left Matt hospitalised for months fighting third-degree burns to 40% of his body.
In August, Matt vowed to share some of the funds raised for his recovery efforts with other burns survivors, including the Peter Hughes Burn Foundation.
Later in the month, he made his biggest public appearance since the Boxing Day blaze when he ran in the 10km race of the Sunshine Coast Marathon and Community Run Festival.
Saturday, April 28th, 2012
I had the pleasure of spending a very intimate night with entertainment royalty – Dame Edna.
It was in the basement at the Civic Hotel in Sydney where I got to see the very endearing Dame Edna on stage speaking about Jenny Craig and how she, along with her Manager, Barry Humphries will strive to achieve their weight loss goal of 15kgs each.
In hysterics for much of the night, I can't think of a time I have felt more privileged to have been graced by one of Australia's greatest living treasures in this very private and rare opportunity. A good 45 minute session with Dame Edna was exactly what everyone in the room needed. Allowing questions from Trevor Ashley, Peter Everett, Mike Goldman and Glen-Marie Frost, Dame Edna answered with quick witted and supremely detailed answers, all with the poise and elegance of a legend.
It wasn't just Dame Edna who kept the photographers on their toes, the moment the scary Spice Girl Mel B and husband Stephen Belafonte arrived, the sound of flashes and murmurs "Mel, Mel, look here, Mel", "Oh my God, Mel B is here", "Wow, it's Mel B, she looks incredible" filled the room. And it was true. She looked incredible. With a body to salivate over, Mel B lost 15 kgs in 20 weeks after being ambassador for Jenny Craig.
I've met many international and local celebrities and I must say, I was a little star struck seeing Mel, but then I actually got to meet her and spend much of the evening with her and her hilariously extroverted husband. Mel B was so much fun, coming out with the funniest one liners, but also being an absolute sweetheart.
Other guests included my long time friend Peter Everett, Channel 10's Breakfast presenters Andrew Rochford and Kathryn Robinson, Dr Nikki Goldstein, Trevor Ashley, Mike Goldman, Chucky Klapow and the gorgeous Glen-Marie Frost. Below are some photos of the silliness Dr Nikki and Peter Everett got up to with the crazy couple.
What an amazing night – but if you want the X-Rated uncensored version of the night… Contact me privately! 🙂
See more photos below courtesy of Esteban La Tessa of La Tessa Photography (including photo of Dame Edna) – www.latessaphotography.com
Tuesday, March 6th, 2012
Earlier this year, Peter Everett ex-host of Ready Steady Cook told us about an event that was being planned to support Matt Golinski, the well known Queensland based chef on the show who lost his wife and three children in a house fire on Boxing Day 2011.
With burns to 40% of Matt's body, he only recently came out of an induced coma, then being told about the horrific news of his family.
Well the national fundraising event has been launched, Plates for Mates. Coordinated by some of Matt's closest mates – Janelle Bloom, Manu Feildel, George Calombaris, Damian Heads, Gary Mehigan and Alastair McLeod – as an urgent call to arms by the entire hospitality industry to facilitate fundraising for the Matthew Golinski Recovery Fund and to the McComb Foundation.
I'm so pleased that this has now come to light, and these guys are backing this incredible cause for both Matthew and the McComb Foundation, which aim to help the difficult recovery process of burns victims – one that is extremely close to my heart.
What is Plates for Mates about?
The idea is that restaurants, cafes, coffee shops, staff canteens, tuckshops, hotels, pubs, clubs, resorts, suppliers to the hospitality industry and members of the public do something to assist both Matt and The McComb Foundation.
Dr Fiona Wood who researched and invented spray on skin used in burn treatments started the McComb Foundation and the hope is enough money will be raised to fund a research fellowship named in honour or Matt's wife and daughters, the research fellowships would be to help people heal who have been both physically and emotionally hurt from burn injuries.
How can you be involved?
Visit the website, www.PlateforMates.com.au and add your event, which could be something as little as a monetary contribution, to hosting a lunch or dinner in your own restaurant to raise money for the two foundations. Maybe you own a coffee shop and want to give 50 cents from each coffee to the foundations, or maybe add a $1 surcharge on every bill and donate this to the foundations. What ever it is you choose, ever dollar helps and you have your chance to put what ever it is you choose, on the website. So submit an event, or attend an event. All of these events are listed on the website.
It is a very special cause and I really hope Australia gets behind this – congratulations to the 6 compassionate friends of Matt who all pulled this together.
To watch the Peter Everett video message filmed earlier this year – a message to Matt Golinski, see below: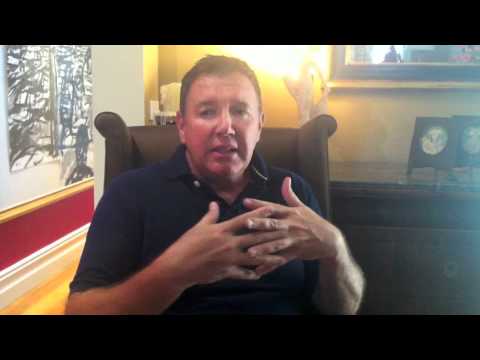 Saturday, January 21st, 2012
Matt Golinski, one of the great chefs who worked on Ready Steady Cook with Peter Everett lost his family just after Christmas 2011 to a house fire. His wife Rachael and his 3 gorgeous children Willow, Sage and Starlia were all taken in this awful way. Matt left without his family, his home and third degree burns to 40% of his body – still in an induced coma.
It took a while for Peter to find the words and emotional strength to say what he has said in this video. His love, compassion and thoughts are with Matt Golinski, at this sad time.
There will be a fundraiser held at the restaurant Steel in Sydney in February. Please stay tuned for more information.
I also send my love and best wishes with Matt, words really can't describe the sadness of something like this. I had Matt when I was a contestant on Ready Steady Cook, and he was such a great energy to be around.
Adrian
Monday, December 19th, 2011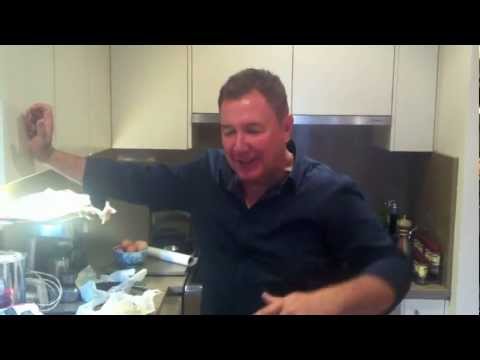 You can never go past a gift you have made, so a Christmas Fruit Cake is definately a perfect option!
Peter Everett does this each year using an old recipe passed down from his Grandmother, a very special fruit cake he would make with her as a young child.
I've tried to get the recipe out of Peter, but it's close to him and won't share! But that's ok, because he said you can find any fruit cake recipe and alter it to make it your very own special one. So get cooking now for this Christmas!
Saturday, December 17th, 2011
Saturday, September 10th, 2011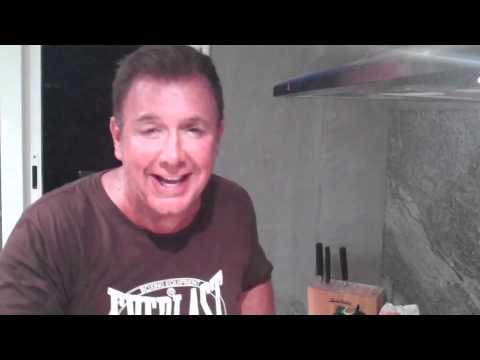 Peter Everett sends a very personal message to all of his loyal fans, who have sent the kindest messages to him through me.
I cannot begin to tell you how touched he is by every one of them, and he has read all of them!
In true fun and spontaneous Peter Everett style, this video was put together for all of you out there. We hope you enjoy it, as well as keeping you in the loop with everything that is going on in Peter's life right now!
Adrian
Friday, July 1st, 2011
There
have been literally thousands of comments, messages and emails sent to me with messages to Peter Everett in the past few months, especially since new host of Ready Steady Cook, Colin Lane started.
The positivity, incredible love and constant support for Peter has been truly overwhelming, for both Peter and myself.
Every single message sent to me has been passed on to Peter and he has been so humbled by this experience. I wish I could tell every single person who has passed on a message to him how happy they have made him. At times, brought him to tears.
I thought it would be nice for every one of you to hear straight from Peter how he is doing, what he is doing and what is happening next in his life.
He's very lucky to have such huge support from so many Australians!
Continue to check back for videos of Peter's upcoming travels through Europe. I'll be there with him to document all the fun, laughter and joy he brings to all of our lives!
I hope you enjoy this video…
Adrian Erdedi
– Filmed 30th June 2011
Wednesday, May 18th, 2011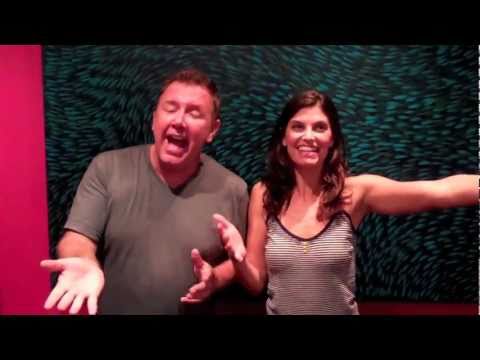 On the 25th of April, it was my little sister Simone's birthday.
I spent a couple of months getting footage together of people she knows and loves wishing her a happy 24th birthday. I gave Simone the video, and she absolutely loved it – she was beside herself.
She is a smart little Down Syndrome girl, she's very clever, she's fun and most of all, she is lovable. She loves celebrities, she loves television, she loves movies and most of all loves music. So I made sure I asked the people who will make her smile.
I never planned to make this video public, but I thought it would be a great way to raise awareness about Down Syndrome and urge that everybody does their bit to help these beautiful people feel part of the community. If you want to donate money to the Down Syndrome Association in your state, that too would help tremendously – aiding the people who aren't as lucky as my sister having a loving home and family around her all the time.
A massive thankyou to:
Carmelo Pizzino
Simone, we all love you very much and we all hope you had a wonderful birthday!
Love Adrian xox
Wednesday, April 27th, 2011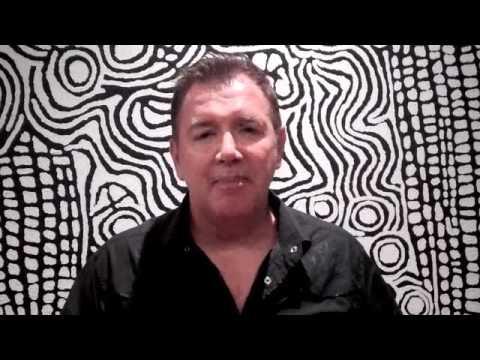 Check out the lovely message Peter Everett from Ready Steady Cook has made for all of his loyal fans and voters of the show for the 2011 Logies.
The show has been nominated for it's 3rd Logie, but unfortunately Peter is no longer the host of the show. Late last year, Channel 10 dropped Peter without any warning. But being the gracious person he is, he still has all the love and appreciation in the world for the show, and all the people around Australia (and the World) who love him!
If you ask me, Peter will always be the face of Ready Steady Cook – no other host will be able to top him!
Thursday, March 10th, 2011
It was the party to be at, and to be seen at. Maria Venuti's book launch for A Whole Load Of Front.
Also falling on her actual birthday, March the 7th saw many young and old celebrities, politicians and wealthy socialites fill the famous corporate fat cat hang out, Machiavelli on Clarence Street in Sydney.
It was truly a celebration of the fabulous, vivacious and exuberant life of Maria Venuti – which is now all documented in an entertaining rollercoaster of emotion, struggle, fame and secrets which are out on the table for all to read.
Draped in leopard skin ruffles and with her best assets to the fore, Maria's book took centre stage next to a massive cake designed exclusively for Maria by Planet Cake. 'It's a bushfire darling' said Maria as she blew out the 70 candles.
The honorary Alan Jones began the proceedings, to an audience including the contender for NSW Premier Barry O'Farrell, Shadow Treasurer Joe Hockey, Marie Ficarra, Max Markson, Henri Szeps, Peter Everett, Glenn A Baker, the delightful actress Lorrae Desmond, gorgeous Melissa Hoyer and Mary Lopez.
Alan Jones talked up Maria's humble beginnings as an Italian living in Australia before revealing the moment that changed Maria's life forever. Stood up by her date and standing on a Kings Cross sidewalk, Maria was invited by the legendary Ron Roman to one of his smoky jazz lounges. One coffee later and Maria had landed the singing role she was destined for.
Maria laughed, cried and shrieked with delight as Alan broke into song, "I just met a girl called Maria!"
But there was a serious tone to the evening, as Alan goes onto say, "For years, Maria has entertained the world, bringing happiness to everyone. Tonight those same people, from the highest level of politics like Barry O'Farrell and Joe Hockey and entertainment, made it their business to salute Maria. It is rewarding for Maria but gratifying for everyone as they had a chance to pay a long overdue tribute to an Australian icon."
Stay tuned for a review and excerpts from the book – I promise this will be one you'll be hanging on for!
Monday, December 20th, 2010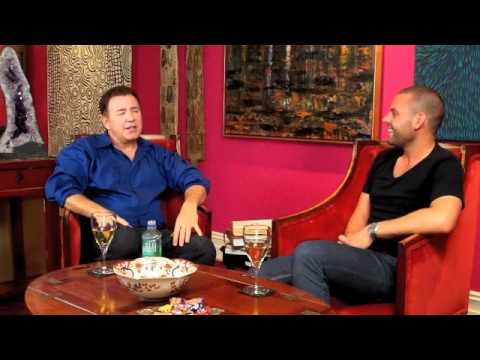 Check out PART TWO of the Peter Everett interview – Up Close & Personal. Get to know more about him, on travel, his amazing home, charities he supports and a fun game called 5 Good – 5 Bad… Which didn't exactly go to plan!
Peter is an amazing guy, with amazing energy. It's very sad he will no longer be part of Channel 10, and it's very sad that they are letting him go for "younger and fresher talent".
I wish him all the luck in the world, and I know – alongside all of his supportive friends that he will be back on our screens in 2011 and make people fall in love with his charm all over again!
Check out some beautiful images of his stunningly furnished home below.
Monday, December 13th, 2010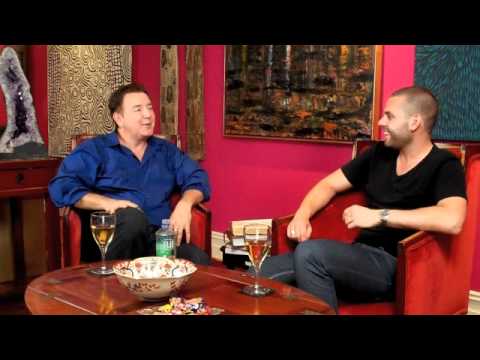 You will recognise Peter Everett from many shows like Changing Rooms, Location Location and Ready Steady Cook. He is the funny and charming guy we all know and love.
I've known Pete for many years now. He is kind, gentle, absolutely hilarious and very generous. He has guided me for a long time through many situations in my life.
Here is an excellent opportunity to see Peter up close and personal, finding out everything about himself in this two part interview, part one with a very special guest appearance by Zoe Ventoura.
Peter also exclusively announces his shock departure from Channel 10's hit day time show, Ready Steady Cook.