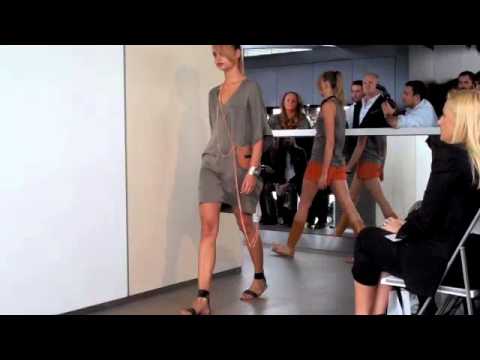 The Kirrily Johnston SS 2011/12 show was held at one of Sydney's most loved venues – Icebergs at Bondi Beach. The venue alone said many things – this collection is not going to be wasting our time.
Seating positioned around the every wall of Icebergs was sure to have everyone front row – and of course our gift bags waiting too!
Around 250 people squeezed into the space which was completely repainted to suit the colours from the neutral earthy toned collection, by main sponsor Dulux.
Many different textures, with inserts of various fabrics including leather and suede. In terms of colour and "Wow" factor, the show was very safe, but the delicious caramels, taupes and cinnamons delighted all.
But why don't you be a judge and have a look for yourself. Check out the footage I took at the show.