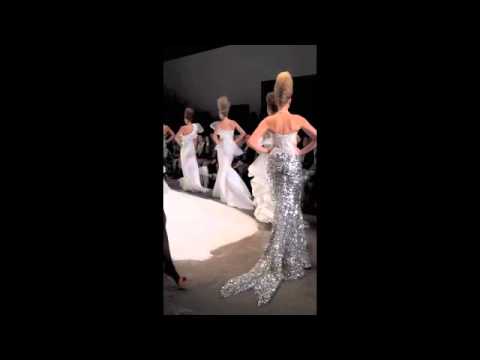 The room was packed full of celebrities, editors, fashion critics and people who knew the Bowie show was going to be a grand finale to Fashion Week 2011.
Bowie Wong has etched his name into the fashion industry, creating a name for himself as a leading Australian couturier.
The was dark, then lit up with a central smoke display pouring down from the roof onto an oval shaped display of sea salt on the floor. As the show began, you could tell this was going to be special.
The collection named Paper Crane automatically tells you what it is going to be about – complexity, precision and delicacy. Going back to his Japanese heritage, the delicate art of origami was used, along with intricate beading, tulle, sequins and fabrics oozing character. Black, red, white and silver, along with gorgeous oriental prints floated along the oval shaped catwalk.
Each of these garments had the audience captured.
One of my standout collections of fashion week – absolutely breathtaking.
Photography by Robert Rosen